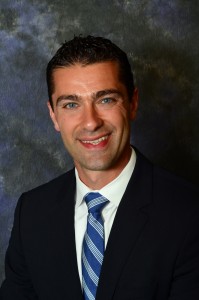 Antranig Garibian is the founder of the Firm. Mr. Garibian maintains an active litigation practice throughout the state and federal courts of New York, Pennsylvania, Delaware, and New Jersey. Mr. Garibian has advised clients ranging from large publicly traded companies to small and individually held businesses. Some of Mr. Garibian's representative experience includes:
representation of general contractors and subcontractors against claims of personal injury, property damage and breach of contract;
advice to corporations regarding indemnification contracts, intellectual property royalty contracts and general governance;
counsel to religious and nonprofit organizations facing high-profile damage claims;
representation of hospitals to recover wrongfully kept insurance funds;
defense of health insurers in actions filed by providers;
counsel to large lending institutions in litigation arising out of commercial and federally subsidized student loan programs;
defense of "Write Your Own" insurers in claims brought under the National Flood Insurance Program;
insurance coverage disputes;
disputes involving commercial and residential real estate;
In 2013 and 2014, Pennsylvania Super Lawyers® named Mr. Garibian a "Rising Star," an honor received by only 2.5 percent of lawyers each year and in 2015, New Jersey Super Lawyers® named Mr. Garibian a "Rising Star." Mr. Garibian frequently writes articles and speaks at seminars on a wide array of emerging legal issues. He has covered topics such as federal court jurisdiction, liability risks facing premises owners, legal developments in corporate law, and unique legal issues in personal injury litigation.
Mr. Garibian is fluent in Armenian and proficient in Russian and French. He serves in many leadership roles on the local, national and international level in the Armenian Church, including the Diocesan Council of the Eastern Diocese of the Armenian Church. He regularly speaks throughout the country regarding human rights issues in the Middle East.
Education
Princeton University, B.A. Politics
Temple University, J.D.
Jurisdictions Admitted to Practice
Pennsylvania, New Jersey, Delaware, New York
U.S. District Court – Delaware
U.S. District Court Pennsylvania (Eastern District)
U.S. District Court New York (Eastern, Northern, Southern Districts)
U.S. District Court New Jersey
Professional & Bar Association Memberships
Delaware State Bar Association
Certified Mediator, Delaware Superior Court
Languages
English, Armenian, French and Russian
Non-Legal Activities
Diocesan Council member, Diocese of the Armenian Church of America (Eastern)
Transition Committee member, Naval Square Condominium
Publications and Presentations
Delaware Supreme Court Affirms Chancery Dismissal of Derivative Action
Delaware Business Court Insider
April 1, 2015
Highlights from the Delaware Courts
Delaware State Bar Association Bar Journal
March 2015
Delaware Chancery Court Finds Asset Sale Constitutes Unique Property
Delaware Business Court Insider
November 12, 2014
Developments in Attorney Charging Liens – CLE Presentation
National Business Institute
October 30, 2014
What to Know About Appealing an Arbitration Award
Delaware Business Court Insider
August 5, 2014
Warning: Disregarding Obligations to the Court and Relying on Representations of Co-Defendant's Counsel May Lead to Irreversible Consequences
Delaware Business Court Insider
May 14, 2014
Expert's Refusal to Testify May Warrant Use of Former Testimony
Delaware Business Court Insider
February 12, 2014
Developments in Attorney Charging Liens – CLE Presentation
National Business Institute
December 17, 2013
Attorney Liens Update: Significant Changes in New Jersey
NBI CLE Blog
April 9, 2013
New Year Brings New Rules to Del. Trial Practice
Law360
February 3, 2013
The Multiple Personalities of Pennsylvania Product Liability Law
The Metropolitan Corporate Counsel
December 18, 2012
Chancery Addresses Applicability of Common-Interest Doctrine in CrossFit Case
Delaware Business Court Insider
December 5, 2012
Developments in Attorney Charging Liens – CLE Presentation
National Business Institute
October 17, 2012
Attorney Charging Liens in Delaware
National Business Institute
May 10, 2012
Proving Asbestos Exposure History
National Business Institute CLE Blog
February 7, 2012
Asbestos: Current Issues and Effective Litigation Tactics – CLE Presentation
National Business Institute
November 10, 2011